About the
Property Rights Alliance
The International Property Rights Index (IPRI) is the flagship publication of Property Rights Alliance. The IPRI scores the underlining institutions of a strong property rights regime: the legal and political environment, physical property rights, and intellectual property rights. It is the world's only index entirely dedicated to the measurement of intellectual and physical property rights. Covering 129 countries the 2022 IPRI reports on the property rights systems affecting 98 percent of world Gross Domestic Product and 94 percent of world population.
A tool for policymakers, business communities, and civic activists, the IPRI highlights the essential role property rights play in creating a prosperous economy and just society. In addition, the 2022 Index examines the robust relationship between property rights and other economic and social indicators of well-being including – gender equality, illicit trade, innovation, competition, research and development, human development, fighting corruption, and measures of internet connectedness.
This year 128 international organizations, from 74 countries, partnered with the PRA in Washington, D.C. and its Hernando De Soto Fellow Prof. Sary Levy-Carciente to produce the 16th edition of the IPRI.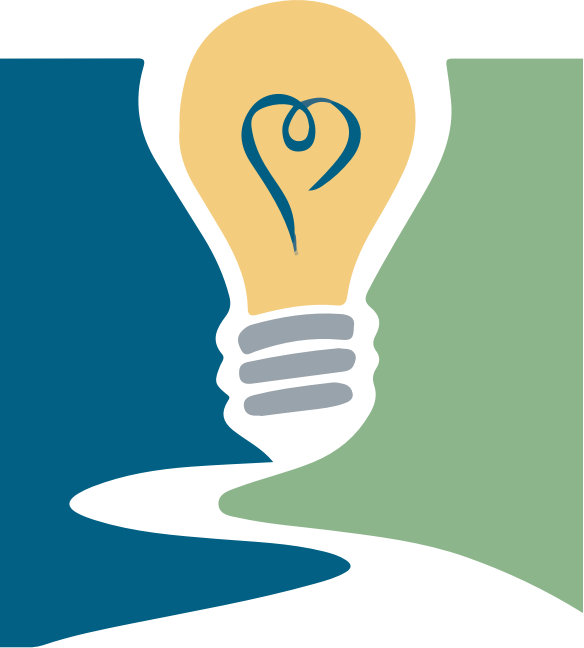 A Letter From
Hernando de Soto
As the world faces multiple mounting crises, including the COVID-19 pandemic, the outbreak of the Russia-Ukraine War, and the severe economic fallout resulting from both, it is more crucial than ever that policymakers embrace the principles which lead to human flourishing. Property rights, both physical and intellectual, have repeatedly proven to be the key to rebounding from crisis to prosperity. For this reason, I congratulate Dr. Sary Levy-Carciente, 2022 Hernando de Soto Fellow, and Lorenzo Montanari, Executive Director of the Property Rights Alliance, on the publication of the 2022 International Property Rights Index. This comparative report highlights property rights as essential pillars in a just and flourishing society.
For the fourth year in a row, the scores for global property rights protections continued their downward trend in the Index. The average global IPRI score in this year's Index is 5.19, a decrease of 7.3% since last year. The Intellectual Property Rights (IPR) component remained steady at 5.24 since last year, while the Legal and Political Environment (LP) component fell by 0.4% to a score of 5.06. The Physical Property Rights (PPR) component had the largest decrease, falling by 18.7% since last year to a score of 5.27.
For the sixteenth edition of the IPRI, this report reinforces the principle that property rights have a strong, positive correlation to the economic strength and overall quality of life in a given country. This study of 129 countries, accounting for 93.91% of the world's population and 98.12% of global GDP, serves as a catalyst for policymakers, the think tank community, and civil society to restore property rights in the face of unprecedented crises.
TThe stagnation of the IPR score, combined with previous years of decreases, is particularly concerning as the world begins to exit from the COVID-19 pandemic. Intellectual property rights have unlocked the hidden potential of society to produce lifesaving medicines that are safer and more effective by driving innovation and competition. Patent protections provide the basis for global collaboration and R&D in the biotechnology sector, while incentivizing investment in new innovations. The weakening of IPRs through a TRIPS waiver at the WTO is a dangerous decision which will threaten the quality of COVID-19 vaccines today and disincentivize the invention of new medicines in future pandemics.
The substantial decrease in the PPR component primarily drove this year's significant decline in the overall IPRI score. The protection of physical property rights nurtures economic stability by allowing citizens to generate their capital, access loans for projects or investments, and register property to experience the benefits of a modernized economy. Like last year, this year's edition includes an analysis of IPRI-Gender Equality (GE) to draw attention to the comparatively lower access to property rights protections among women. Altogether, a poor property rights ecosystem constrains innovations, heightens the exclusion of marginalized communities and women, and degrades overall quality of life.
Property rights are also shown to be important in promotion of the rule of law, low levels of government corruption, higher political stability, and the independence of the judiciary. It is particularly important to defend property rights in the face of government overreach on individual liberties, as was witnessed across the world during the COVID-19 pandemic.
The correlations of the IPRI with other indices and models provide valuable insight into a wide range of components such as production, investment, innovation capacity, connectivity, the illicit environment, and economic freedom. These correlation clusters offer more detail into how the final scores were determined and further illustrate how property rights are interconnected with all aspects of society.
I am privileged to present the 2022 International Property Rights Index and to work alongside the Property Rights Alliance in their commitment to fostering economic growth and democratic values through the protection of intellectual and physical property rights.
Sincerely,
Hernando de Soto
President
Executive Director
Lorenzo Montanari
Lorenzo Montanari, is Executive Director of the Property Rights Alliance (PRA), an advocacy group/think tank based in Washington, DC USA, affiliated to Americans for Tax Reform, committed to the protection of physical, legal and intellectual property rights around the world. At Property Rights Alliance, Lorenzo is in charge of publishing and editing the International Property Rights Index, an international comparative study focus on intellectual and physical property rights. Previously, he worked for a public affairs firm and at the international department of the GSPM/George Washington University in Washington, DC and as a political analyst and electoral observer in Latin America for European Union. Lorenzo holds a BA in Political Science and in International Relations from the University of Bologna and MA in Political Management from the George Washington University. He collaborates with Forbes.
Policy Analyst
Philip Thompson
Philip Thompson is a Policy Analyst at PRA specializing in international intellectual property legislation and trade policy, in addition, Philip also supports the International Property Rights Index an annual publication of PRA. Before joining PRA Philip coordinated youth community development programs in the U.S. and the Caribbean for five years, he has also interned at the American Legislative Exchange Council's foreign affairs task force and at the Cato Institute's trade policy center. Philip holds a BA in International Conflict and Resolution and an MA in International Commerce and Policy, both from George Mason University.
HDS Fellow
Dr. Sary Levy-Carciente
PhD in Development Studies, (CENDES-UCV, 2003). Master in International Economics (UCV, 1995). Specialist in Administrative Sciences, Computing Mention (UCV, 1987). Economist (UCV, 1984). Member of the National Academy of Economics Sciences (2015 - ). Dean of the Economics and Social Sciences Faculty, UCV (2008-2011). Research Coordinator of the Social and Economic Science Faculty (2004-2008). Director of the Institute of Economic and Social Research, IIES-FaCES-UCV (2004-2008). Resource Promotion Vice-President of Fondo de Jubilaciones y Pensiones del Personal Docente y de Investigación de la UCV Foundation (2007-2008). Chief of the Research Unit in International Affairs at the IIES-FACES-UCV. Full Professor at the Economics and Social Sciences Faculty, UCV. Fulbright Visiting Scholar at the Center of Polymer Studies, Physics Departmente, Boston University, MA (2013-2014) Visiting Scholar at the Economic Department, University of Massachussets, Amherst, MA (2000-2001). Board Member of: International Institute of Advanced Economic and Social Studies, Italy (2007-). Centro de Divulgación de Conocimiento Científico, CEDICE (2007-). Journal Revista Venezolana de Análisis de Coyuntura (FaCES-UCV). Journal Perfil de Coyuntura Económica (Univ. Antioquia, Colombia). Journal La Finanza (Italy). Economic and Financial Advisor of public and private corporations. Among publications: A Century of Panic (Random House Mondadori, Grijalbo), Financial Innovations, Endogenous Money and Crises: A Schumpeter's Insight (IIAESS, Viterbo-Italy),Inestabilidad Financiera: Estudio sobre la Irregularidad y la Dinámica, (FaCES-UCV), Los Fondos Mutuales y los Sistemas Financieros, (FaCES-UCV y Tropykos),compiler of Dimensión Económica de la Globalización, (CEAP-FACES-UCV), Apuntes de Teoría Monetaria e Instituciones Financieras, (FaCES-UCV); and co-author of Miradas y Paradojas de la Globalización, (BCV); and several papers for specialized journals. Invited and paper presenter in national and international forum and meetings.